MEET&MEAT red wine
Produced to be drunk with the best meats, Meet&Meat is dedicated to the experts on a good barbecue. On the social side, we celebrate the relaxed meeting where red wine and meat make a perfect gathering
Region:Tejo
Grape varieties:40% Aragonez + 40% Trincadeira + 20% Castelão

Volume: 13,5%
Soil: Schistose
Color: Intense ruby
Bouquet: Raspberry and floral scents
Technical notes: In the visual phase, we have a concentrated and young wine. In the nose, we have a very aromatic wine with a high level of fresh red fruit. When tasted, it reveals to be an intense and fresh wine with round and fine tannins, making it quite consensual.
Temperature: 14-16 C
Wine Architect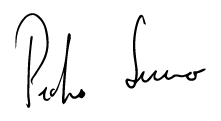 Who drinks it | All those who like a good barbecue
Hour | As soon as friends start arriving
Flavour | Delicious
Goes well with... Friends, a mutt staring hungry at the barbecue man, a child running, an old man complaining that the meat is too tough, the neighbors that complaint about the smoke, the women asking for a salad and... music! Produced to be drunk with the best meats, Meet and Meat red wine is dedicated to the experts on a good barbecue.
More Information

| | |
| --- | --- |
| Upc Ean | 01020500107 |
DEAN TUDOR
Meet&Meat Red – 91pts | The renowned Canadian sommelier Dean Tudor tasted and evaluated our wines. Dean Tudor shared his opinion on Wine With Spirit's concept: "It is a great concept, to take some of the guesswork out of wine and food matching for unsure beginning consumers and millennials" said Dean Tudor, " There are stories to read on each label".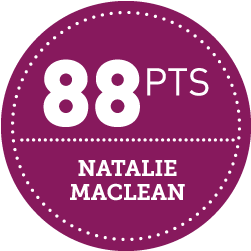 NATALIE MACLEAN
Meet&Meat Tinto – 88pts | The renowned Canadian wine writer Natalie MacLean who was named the World's Best Drinks Writer at the World Food Media Awards in Australia has tested and evaluated our wines.

REVISTA DE VINHOS
Meet&Meat Red– Note 15  |  A blend of three grape varieties in a good conversation. The aroma shows some exuberance – ripe fruit and floral notes – with a very attractive result. Evolving and easy on the mouth, surely highly gastronomic. João Paulo Martins. The most prestigious Portuguese wine journalist and critic, João Paulo Martins reviews at Wine Magazine (Revista de Vinhos Magazine)
We found other products you might like!