CARPE NOCTEM DOURO EDITION red wine - PROMO (box of 6)
Carpe Noctem Douro Edition is the proof that the pleasure of watching can only be exceeded when we can touch, feel and taste the object of our own desire. It is the perfect reward in the shape of red wine to celebrate those special and rare achievements.
Region: Douro
Grape varieties: 50% Touriga Nacional + 30% Touriga Franca + 20% Tinta Roriz
TAKE 6 PAY FOR 5

74,99€
Volume: 14,5%
Soil: Schistose
Color: Intense ruby
Bouquet: Sweet fruit, cassis, blackberry, violet and fig
Technical notes: Intense red color, floral, fruity aromas and menthol notes characteristic of the varieties along with the French oak notes from the barrel aging. This wine has a balanced flavor, good relationship between acidity and depth, with retronasal aromas present. Should be enjoyed together with tasteful dishes of meat, game or with hard cheeses.
Temperature: 16 C
Content: 6 x 75 cl
Wine Architect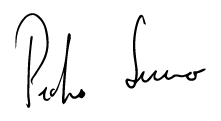 Who drinks it | Voyeur
Hour | The most adequate
Flavor | Sweet, of victory
Goes well with... A dose of adrenalin and an ounce of spying
Have you ever felt watched? In the traffic, in the office, by the window of your bedroom?
For sure, at some occasion, someone had their eyes on you. Nobody touched you but, without knowing, you were a target of desire.
You are looking at an object of pleasure. Take a good look… Don't resist to the dare!
Touch, feel, smell and drink.
Moments like this are one in a million.