BASTARDÔ! red wine
Cheers, Bastardô! The future is the place where you will be for the rest of your life. Open a bottle of wine, pour a glass and slowly savour the will to keep going.
Region: Tejo
Grape varieties: 40% Touriga Nacional + 30% Syrah + 30% Aragonez

Volume: 13,5%
Soil: Schistose
Color: Intense ruby
Bouquet: Red fruits, raspberry, jams and floral scents
Technical notes: In the visual phase, we have a concentrated wine, with a present tear, which makes it a serious wine. In the nose, we have an intense and fruity wine, with notes of ripe red fruit. In the mouth, it has presence and is round, which pleases the consumer. This wine goes well with meat (white or red), taking advantage of dishes that follow its structure.
Temperature: 14-16 ºC
Content: 75 cl
Wine Architect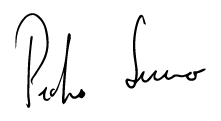 Who drinks it | Women and men who dare to make a toast to their bastards instead of feeling sorry for themselves
Hour | Right after a blow from the bastard, to solve things immediately
Flavor | Sweet, of victory
Goes well with... A good dose of laughter and friends
Irony of fate that things didn't turn out as expected. But you control your destiny! If love is war, you know how to win. The day was bad, the night will be for party. Now, no one stops you! Savor your essence. At home, with your friends, in the middle of the crowd... Open a bottle, drink one glass and celebrate life. Taste and let yourself be tasted. Illegitimate would be to stop being yourself! For more bastardly thoughts go to www.facebook.com/winebastardo
More Information

| | |
| --- | --- |
| Upc Ean | 01020100114 |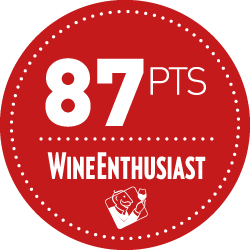 WINE ENTHUSIAST
Bastardô! Red – 87pts  |  A dark and rich blend of Touriga Nacional, Syrah and Aragonez, this has a full, ready-to-drink character. Black fruits, well integrated tannins and a dense, ripe character are all part of this rounded wine.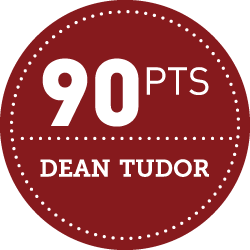 DEAN TUDOR
Bastardô! Red – 90pts | The renowned Canadian sommelier Dean Tudor tasted and evaluated our wines. Dean Tudor shared his opinion on Wine With Spirit's concept: "It is a great concept, to take some of the guesswork out of wine and food matching for unsure beginning consumers and millennials" said Dean Tudor, " There are stories to read on each label".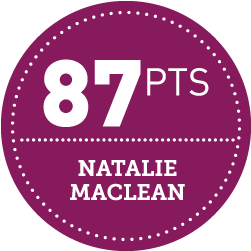 NATALIE MACLEAN
Bastardô! Red – 87pts | The renowned Canadian wine writer Natalie MacLean who was named the World's Best Drinks Writer at the World Food Media Awards in Australia has tested and evaluated our wines.

 REVISTA DE VINHOS
Batardô! Red - Note 14,5  |  Touriga Nacional, Syrah and Aragonês. Exuberant nose, floral, red fruits and also a slight of vegetable flavor. Soft taste with a warm flavor, asking for more intensity.
The most prestigious Portuguese wine journalist and critic, João Paulo Martins reviews at Wine Magazine (Revista de Vinhos Magazine)
We found other products you might like!