DINE WITH ME TONIGHT white wine
This white wine cannot survive without passion. It is a three-way relation.
Dine With Me Tonight is the perfect accomplice for moments of thundering passion.
Region: Tejo
Grape varieties: 40% Fernão Pires + 40% Arinto + 20% Malvasia

Volume: 13%
Soil: Schistose
Color: Lemon yellow
Bouquet: Fruity, fresh and soft
Technical notes: With a lemon yellow color, this wine has an intense bouquet with notes of tropical and citrus fruits and a fresh, balanced and intense flavor. It is perfect as a starter or to be served with fish or grilled white meat dishes.
Temperature: 10-12 C
Content: 75 cl
Wine Architect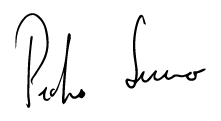 Who drinks it | Men and women who are willing to date and be passionate
Hour | At the moment of being alone with each other
Flavor | Romance of the moment
Goes well with… Passion, fun and adventure
Tonight I want to perpetuate myself, celebrate myself in you, with you. 
Tell you extraordinary stories and make you laugh. Dine With Me Tonight red.
Turn the music on, turn to you. Open this wine and make a toast to us and to the unique moments.
Tonight we are the two of us, only us, greater than the world.
Dine with me tonight!
More Information

| | |
| --- | --- |
| Upc Ean | 01010200091 |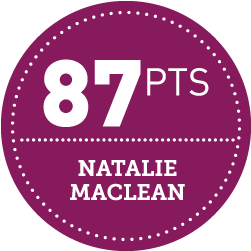 NATALIE MACLEAN
Dine With Me Tonight White –87pts | The renowned Canadian wine writer Natalie MacLean who was named the World's Best Drinks Writer at the World Food Media Awards in Australia has tested and evaluated our wines.

WINE ENTHUSIAST
Dine With Me Tonight White – 85pts  |  Fruity and soft, this appealing wine is ready to drink. Lemon juice and lime zest give freshness along with bright acidity and a light sense of mineral texture.

REVISTA DE VINHOS
Dine With Me Tonight White – Note 15  |  Fernão Pires (40%), Arinto (40%) and Malvasia (20%). Intense and very tropical aroma, white flowers, peach. Half-bodied taste, some sweetness and flavour and a vegetable finish. Consensual modern profile. The most prestigious Portuguese wine journalist and critic, João Paulo Martins reviews at Wine Magazine (Revista de Vinhos Magazine)
We found other products you might like!