DINE WITH ME TONIGHT red wine
You are with the one person you truly wanted to be with. You are in the right place, gazing into each other's eyes, two halves of one same desire. With the night as a backdrop, appetites go beyond the savouring of a good meal. This wine cannot survive without passion.
It is a three-way relation. DINE WITH ME TONIGHT is the perfect accomplice for moments of thundering passion.
Region: Tejo
Grape varieties: 50% Aragonez + 40% Trincadeira + 10% Cabernet Sauvignon

Volume: 13,5%
Soil: Granitic
Color: Ruby
Bouquet: Ripe dates, broom and rockrose
Technical notes: This wine, with a strong red color, has a fruity bouquet with notes of plum, dates, tobacco and cassis. In the palate it presents a good fruit/acidity relation, with soft but persistent tannins and a medium/long finish.
Temperature: 14-16 ºC
Content:75 cl
Wine Architect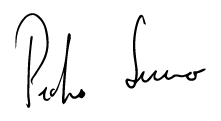 Who drinks it | Men and women who are willing to date and be passionate
Hour | At the moment of being alone with each other
Flavor | Romance of the moment
Goes well with… Passion, fun and adventure
Tonight I want to perpetuate myself, celebrate myself in you, with you. 
Tell you extraordinary stories and make you laugh. Dine With Me Tonight red.
Turn the music on, turn to you. Open this wine and make a toast to us and to the unique moments.
Tonight we are the two of us, only us, greater than the world.
Dine with me tonight!
More Information

| | |
| --- | --- |
| Upc Ean | 01020200015 |
WINE ENTHUSIAST
Dine With Me Tonight Red – 87 pts  |  As inviting as its name, this is a ripe, full-bodied black-fruited wine. For the moment, it has some hard tannins and will be better in 2016, although the rich structure makes it a big, dense wine for food even now.
DEAN TUDOR
Dine With Me Tonight Red – 91pts | The renowned Canadian sommelier Dean Tudor tasted and evaluated our wines. Dean Tudor shared his opinion on Wine With Spirit's concept: "It is a great concept, to take some of the guesswork out of wine and food matching for unsure beginning consumers and millennials" said Dean Tudor, " There are stories to read on each label".
NATALIE MACLEAN
Dine With Me Tonight Red – 88pts | The renowned Canadian wine writer Natalie MacLean who was named the World's Best Drinks Writer at the World Food Media Awards in Australia has tested and evaluated our wines.
REVISTA DE VINHOS
Dine With Me Tonight Red – Nota 15 |  Red berries, herbs and spices and smoked bacon notes, quite open and straight forward. In the mouth it has a good dryness and a greedy texture, punctuated by good tannins, ending with focus and good persistence. – Luis Antunes
SONOMA  |  Cultura e Curadoria de vinhos
"You can play a lot with this wine since the label is very cool. Actually, it is a good example of a top wine producer.  Young, with a sense of humor and a good taste for design but with the expertise to make really good wines." – Alykhan Karim – is SONOMA'S CEO and a big fan of Spanish tempranillos, California Pinot Noirs and well spiced food.
We found other products you might like!