BASTARDÔ! rose wine - PROMO (box of 6)
Cheers, Bastardô! The future is the place where you will be for the rest of your life. Open a bottle, pour a glass and slowly savour the will to keep going. 
Region: Tejo
Grape varieties: 60% Aragonez + 40% Castelão
TAKE 6 PAY FOR 5

46,78€
Volume: 12%
Soil: Clay-Limestone
Color: Pink
Bouquet: Strawberry, jasmine, raspberry, cherry and roses
Technical notes: Intense and fruity wine on the nose, enhancing the fresh citrus fruits profile. In the mouth we have a very balanced and fresh wine, with good acidity and presence. Perfect as a starter or to be served with fish or grilled white meat dishes.
Temperature: 10-12 ºC
Content: 6 x 75 cl
Wine Architect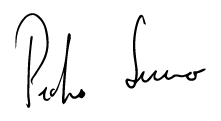 Who drinks it | Women and men who dare to make a toast to their bastards instead of feeling sorry for themselves
Hour | Right after a blow from the bastard, to solve things immediately
Flavor|Sweet, of victory
Goes well with... A good dose of laughter and friends 
Irony of fate that things didn't turn out as expected. But you control your destiny! If love is war, you know how to win. The day was bad, the night will be for party. Now, no one stops you! Savor your essence. At home, with your friends, in the middle of the crowd... Open a bottle, drink one glass and celebrate life. Taste and let yourself be tasted. Illegitimate would be to stop being yourself! For more bastardly thoughts go to www.facebook.com/winebastardo

WINE ENTHUSIAST
Bastardô! Rose – 81 pts  |  This soft, almost tasteless wine just hints at caramel and red fruits. It lacks character.

REVISTA DE VINHOS
Bastardô! Rose – Note 15,5  |  Aragonês and Castelão. Lush aroma, full of red fruits and some sweetness, but also keeping its freshness and balance. Generous flavour, tasty, gooseberry. Consensual and attractive profile.
The most prestigious Portuguese wine journalist and critic, João Paulo Martins reviews at Wine Magazine (Revista de Vinhos Magazine)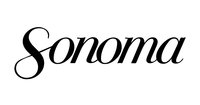 SONOMA  |  Cultura e Curadoria de vinhos
This wine pleases right at the first sip, with its freshness and a slight tendency for white fruits, specially the green apple. Edson Barbosa
Edson Barbosa runs the marathon and is an excellent cook. At SONOMA he is the Director of Products and Operations, apart from being a sommelier in his spare time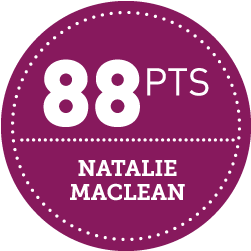 NATALIE MACLEAN
Bastardô! Rose 88pts | The renowned Canadian wine writer Natalie MacLean who was named the World's Best Drinks Writer at the World Food Media Awards in Australia has tested and evaluated our wines.