Lyfetaste was born from Wine With Spirit's dream of taking the world of Enotainment from Portugal.
We want our recognized high quality wines, dressed in bottled emotions to touch the lives of millions of people worldwide.
Creating a distribution channel itself was this crucial way to fulfill this dream, this mission! We share the passion for what we do by creating the opportunity for thousands of friends to join this project and participate in fulfilling this mission by creating their own business within the family Wine With Spirit / Lyfetaste and it was the best and most important decisions we have taken since the beginning of Wine With Spirit.
And as we do not exist for those who never took a risk, dared or pushed their limits, with solid and sustainable steps, the dream gained life and started step by step to spread out through Portugal.
Today Lyfetaste already takes a strong implementation in the country, we are hundreds and we are growing every day!
But as we are Lyfetasters, we are ambitious, we are proudly Portuguese and want to continue to grow even more and better and also because we are Portuguese, the country could never be our limit! Citing Infante D. Henrique "And if there has been more world there is to come ...," we are very proud to see the Lyfetaste reach more European countries - first Spain then England, France, Belgium, and this week we affiliated our first affiliates in the Netherlands, Switzerland and Ireland!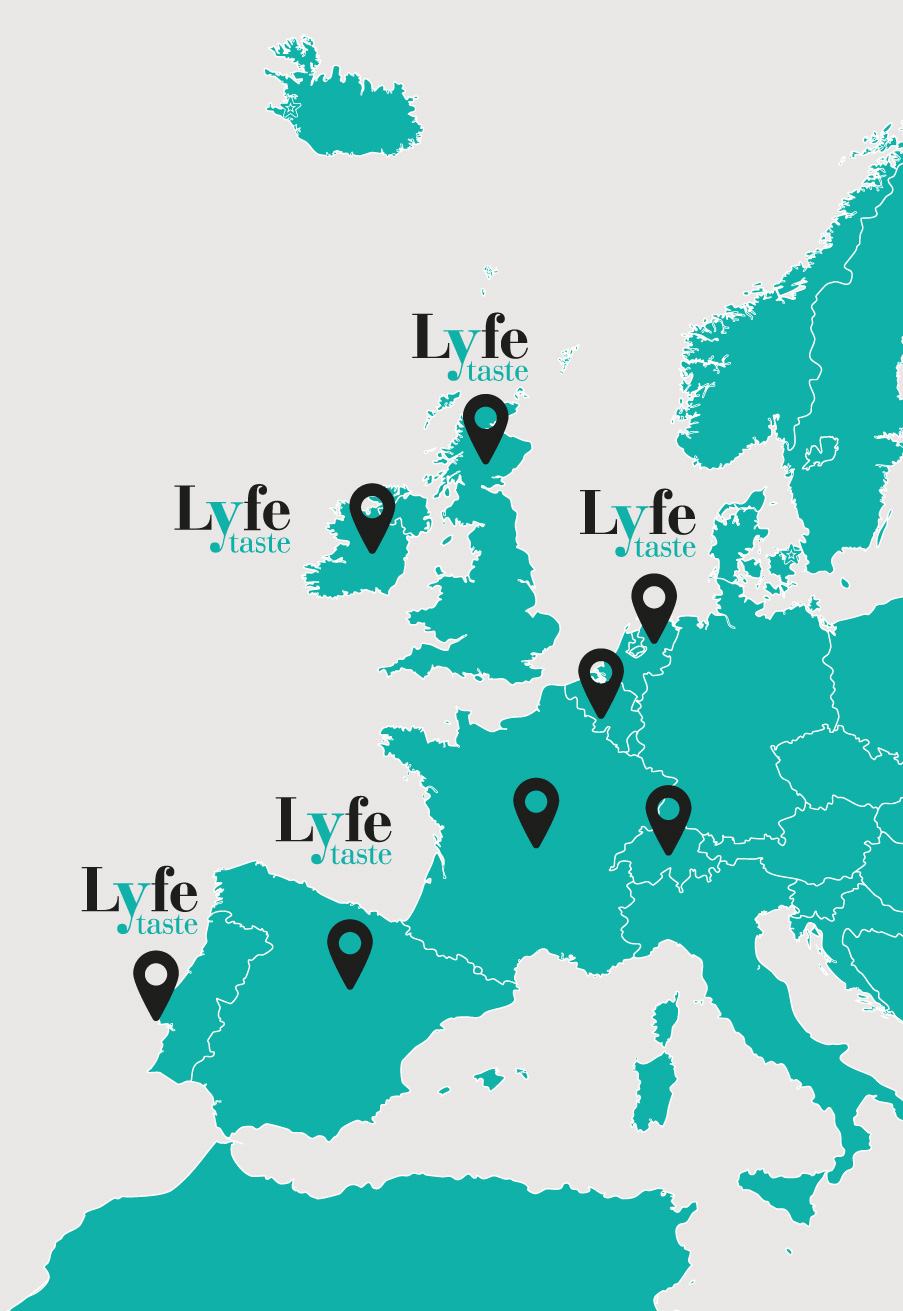 Lyfetaste business has everything to run well in this new countries that will surely love our bottled emotions because they are wine lovers with interesting consumption and innovation enthusiasts!
Piecing together the countries that already consume our bottled emotions model via export it is with emotion that we can already say that we are in more than 20 countries in 5 continents.
We look forward to be able to watch in the front row, the next steps that Lyfetaste will take, and how many more countries it will mark territory in and continue to grow.