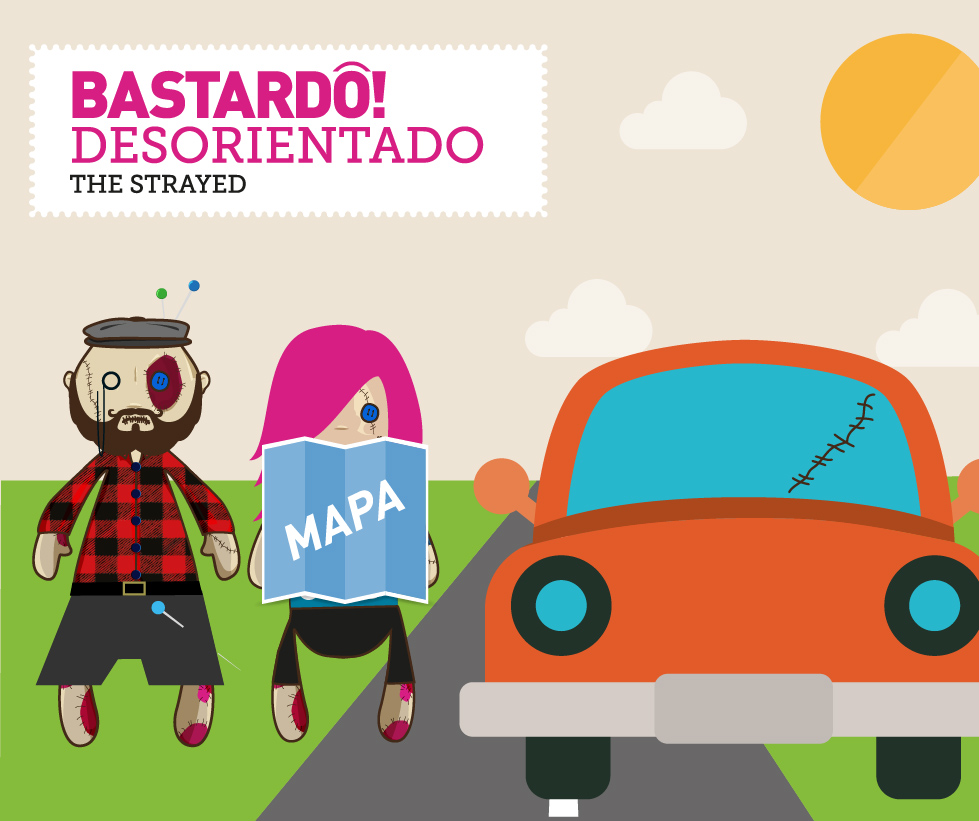 You were just going to the beach, ten minutes away, but, distracted, he didn't take the second exit on the roundabout,
took the highway, didn't want to ask for help and, next thing you know, you're at a roadside street market buying watermelons
and it's 40º degrees. GPS? Google Maps?
Asking for directions? Never. That's for people who don't know how to drive. Bastardô!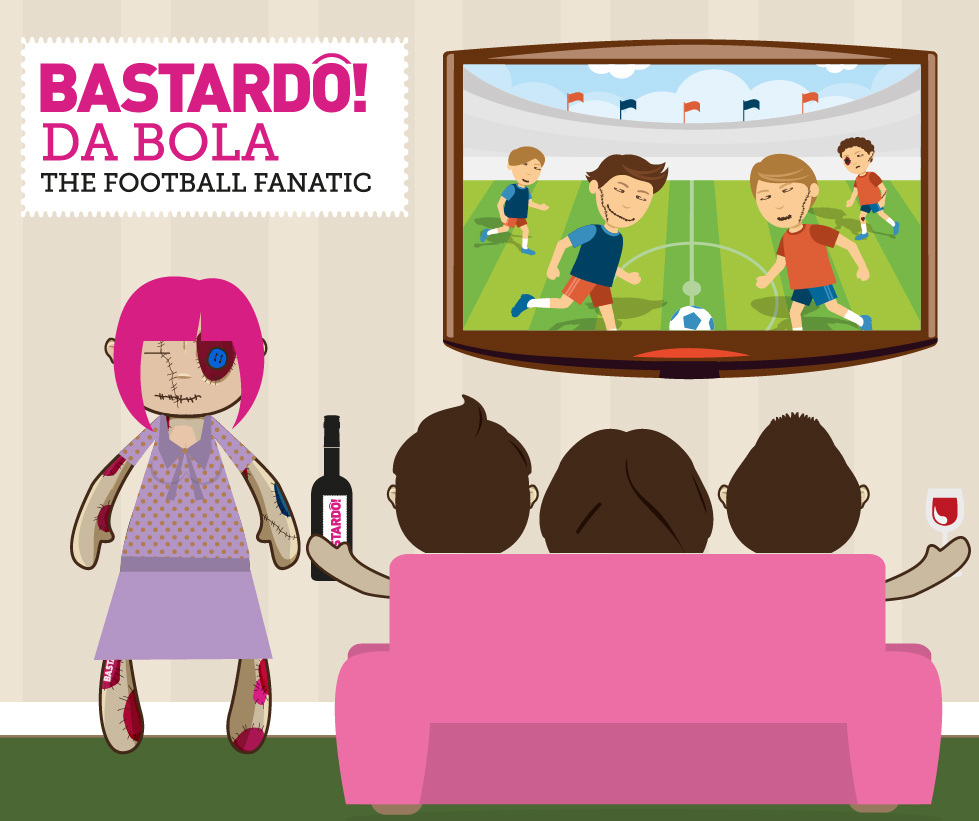 He promised that he'd use the new TV to see a lot of movies with you and to catch up on that TV show you left behind.
Bastardô! Now, he's just zapping through all of the sports channels, watching football games with unpronounceable
teams and occupying the sofa with his friends to play FIFA and finishing bottles of wine.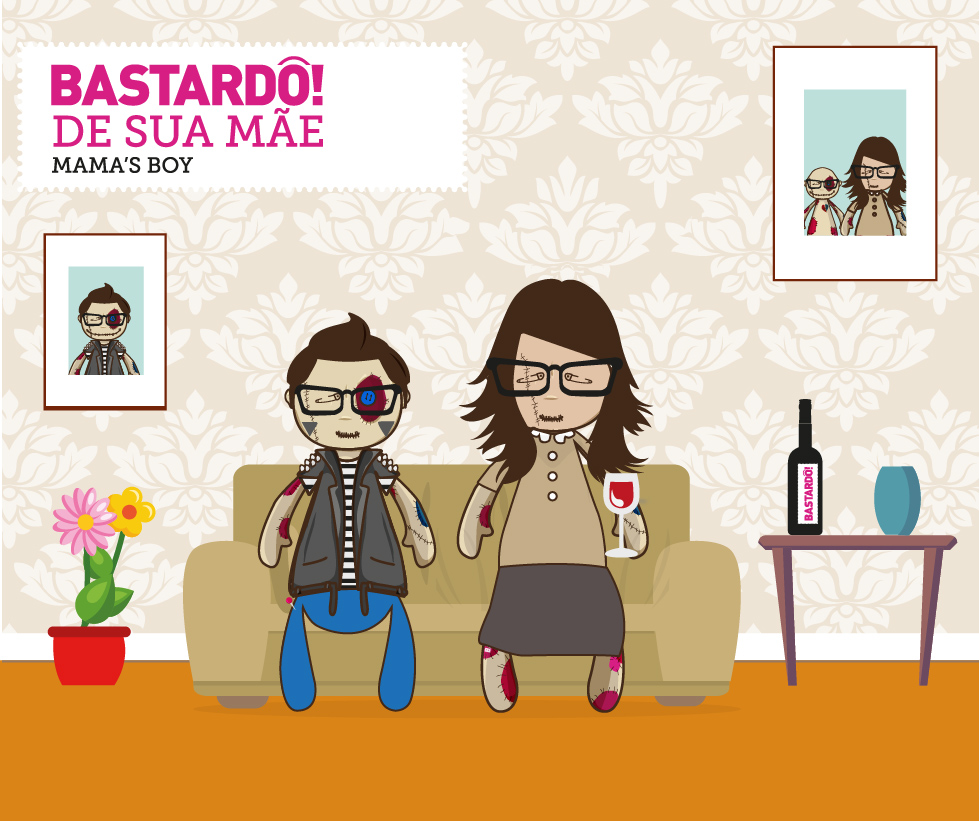 His mother's mashed potatoes are always creamier and softer. He doesn't know if he should take half of the pill or
the whole thing, so he has to call his mother just to be sure. Maybe his mum should come over and check, he might have
a fever… Oh, oranges don't come peeled from the supermarket? Curious. He always thought they did.
No chocolate mousse for dessert? Maybe you could ask mummy to bring some tupperwares.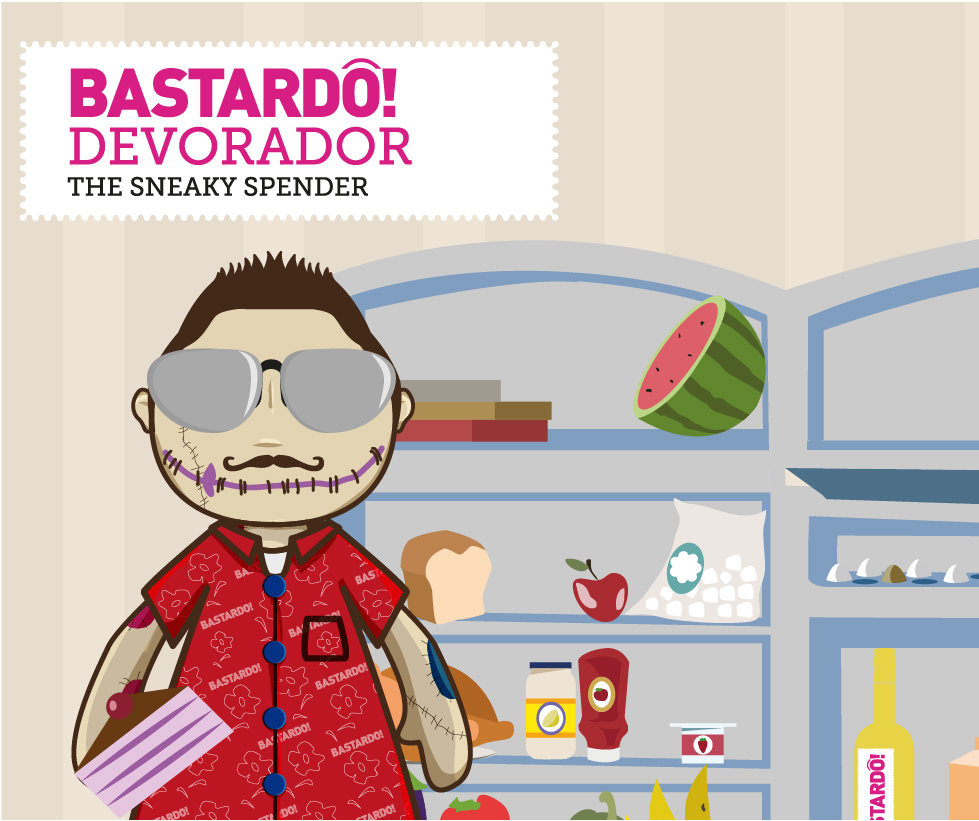 You open the kitchen cabinet, intending to find some corn flakes but there is nothing inside the package besides air.
The milk carton in the fridge shelf is fresh but empty. The packing box of your soja yogurts lies abandoned and
there is no sign of your yogurt. You want to have a glass of wine, but the bottle is empty. When you try to season the salad, the olive oil bottle is dry and dehydrated.
In the bathroom, just a paper roll and no paper on it. The shampoo disappeared but the bottle is still decorating the
bathroom.
Bastardô! unable to warn someone or take care of the business.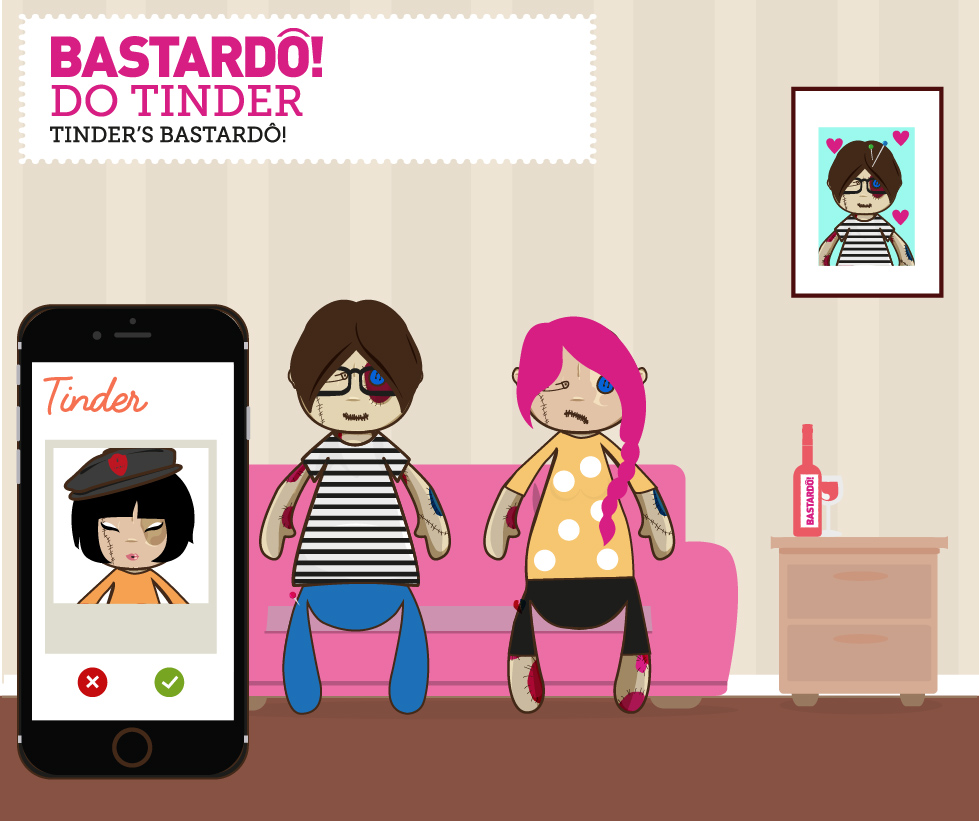 He swears he doesn't use that diabolical social network. From time to time you look from the corner of your eye,
trying to find if the devilish icon lives on his phone. Nothing. Take a deep breath, have a glass of wine. But, then, your forever single cousin tells you she saw him there, pictures with dogs, selfies at the gym, riding a sea scooter. He denies everything.
Bastardô! The worst part is your cousin probably gave him a like.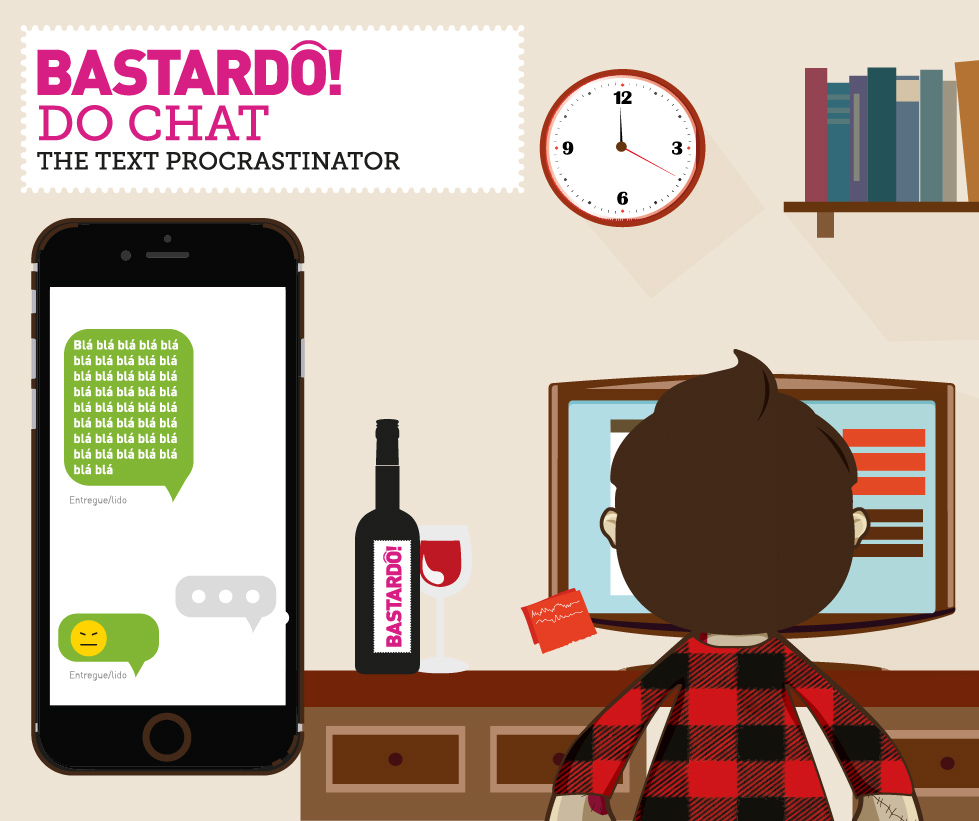 You are sure he does it on purpose. You text him, you know it has been sent, received, read. And brushed aside.
The answer comes one hour and a half later. A fifteen minutes' conversation could take days. Unless the subject pleases
him, the dialogue will drag on for days. Chat' Bastardô! The delivery reports should say 'Yes, your message
has been read and ignored".
To identify your Bastardô! go to our Facebook page, here.